Awards:
Realty Executives Circle of Excellence 2021
Realty Executives Circle of Excellence 2020
Realty Executives Realtor of the Year 2019
Readers' Choice Best of Anoka County 2017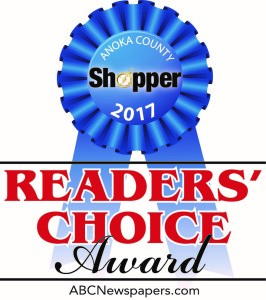 Realty Groups 3rd top selling agent of 2014
Realty Groups 6th top selling agent of 2013
Realty Executives International 100% Club 2005
In 2003, Shanna began her real estate career by working with her father, owner of Premier Custom Homes, INC. She was placed in charge of their three developments: Constance Corners of Andover, Woodland Bluffs of Ham Lake and Hamlet Estates of Ham Lake. During new construction's lull, she focused on traditional sales. Eventually, moving into short sales and bank owned properties. In April of 2013, she joined Realty Group, Inc. choosing them for their vast knowledge and leadership in foreclosures and short sales. In February of 2016, Shanna was honored to accept an opportunity to become part of Realty Executive – Top Results office in Blaine.
Shanna focuses on giving all of her clients, the most precise and up-to-date feedback on the state of the market, its trends, comparable sales and property values. This exceptional focus being the reason why Shanna's clients have consistently sought her advice and trusted her judgment during and after the sale of their house.
Passion is where it all begins. For Shanna it started as a child when her parent's friends came over to her childhood home. She was always eager to give them the "nickel" tour. As she got older she enjoyed showing the quality and craftsmanship in each of the homes her father built. Today Shanna says, "I still find homes fascinating. To me it's like selling a piece of artwork, especially with all the different design elements and the changes each new homeowner puts into a home. I like how it creates its own unique personality."
Whether you are buying, selling or building your dream home Shanna's experience and expertise guarantees superior service and dedication to your best interest, ensuring that all your home buying dreams come true.